Communication Friendly Settings
Communication Friendly Settings
Communication Friendly Settings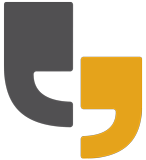 Our Communication Friendly Settings (CFSe) programme is at the heart of the difference Elklan is making for many thousands of children across the country.
This structured approach gives front line staff the knowledge and skills they need to support children's speech, language and communication development – embedding plans and interventions which are both effective and sustainable.
Communication Friendly Setting accreditation is awarded to settings and schools which have trained all their staff and continue to support them.
Hundreds have now achieved Communication Friendly Setting status. You can find out how, sign up for a free webinar and start your training here.
We're very proud of how our programme has been proven to bring real benefits for both children and the professionals working with them. See the evidence below.
The CFSe journey
After coming up with the Communication Friendly Settings concept, we launched it in 2011 with funding from the Communication Trust. Over time we refined the model, extending it to a wider range of professionals and more schools.
Today, Elklan has a comprehensive programme tailored for use in early years settings as well as in primary, secondary and special schools. While some training varies to reflect the setting, the overall approach is the same:
Selected staff receive Speech and Language Support training from an Elklan tutor.
The teachers get further training to become Lead Communication Practitioners. They then cascade learning to all work colleagues, building their in-house ability to meet children's speech and language needs.
The school is audited for evidence that the knowledge is being embedded and used.
If the audit is positive, CFSe status is awarded.
Accreditation can be achieved in one year and renewed after three years. Find out more about the whole process.
The impact
Elklan training and our Communication Friendly Setting model have repeatedly been shown to have a positive impact on child development.
This evidence has come from independent evaluation and research, and through the personal testimony of staff. Some examples are shared here.
London Schools Excellence Fund
The London Schools Excellence Fund funded a pilot of our Communication Friendly Setting programme in five of the capital's schools, assessing its impact in 2015.  
We trained 31 teachers and 35 non-teaching staff, who then cascaded the training to colleagues. In all, 326 staff participated.
Impact was measured by assessing the progress of more than 3,000 pupils and through a staff survey. Findings included:
Knowledge of communication skills and the use of appropriate teaching methods increased 22%-32%.
In one primary school, children's attainment increased significantly.
The programme led to schools considering communication needs on both a whole school and individual pupil level.
Following the assessment, London Schools Excellence Fund recommended that our CFSe programme should be made available across England.
Elklan's Communication Friendly Schools Programme had significant positive impact on the quality of support for speech, language and communication in 2 primary schools, 2 secondary schools and 1 special school.
London Schools Excellence Fund
2015
Elklan's CFSe model was part of the Government's Talking Matters programme for early years staff, designed to raise knowledge and confidence and improve children's outcomes.
We trained 101 practitioners, who then cascaded it to 1,329 others. The programme reached almost 9,000 children aged one and a half to three.
Funded by the Department for Education, Talking Matters was independently evaluated in 2017 by the University of Sheffield – with fantastic results!
The research was conducted across 128 nurseries, preschools and children's centres in six different parts of England – both inside and outside the programme.
It showed Talking Matters had a significant impact:
Children who received Talking Matters support progressed by an average of seven months in their language development. Children without it progressed by just two months.
Differences could be seen in children's ability to understand, and in their ability to use and combine words.
Practitioners reported marked increases in their self-confidence and in the variety of actions they took to help children develop.
We're grateful to all settings and individuals involved in Talking Matters and take this opportunity to thank the Elklan community for their support.
You can read the full report and the official press release.
More downloads:
The study showed that Talking Matters does have a positive impact on young children's language development.
Dr Judy Clegg, University of Sheffield